The holidays are a special time. They're meant for celebration, getting together with friends and family, eating good food, gift giving, gift receiving and most importantly; reminding everyone that you're still gay.
There is no better time of the year to do so, frankly. It's a one shot deal, everyone is gathered at the same place, at the same time, no one can say that they didn't hear the news or that they weren't aware or your 'situation'.
Just so that the message is clear, we've come up with a list of gifts that will remind the receiver and the gift unwrapping attendees of your love for cock. Check out our list below:
1. Subscription to O Magazine
Is there anything in the world more relaxingly flamboyant than reading the latest issue of O magazine in a candle lit bubble bath? We think not! Give the gift of self-love and fulfillment to your loved ones so they too can start living their best life!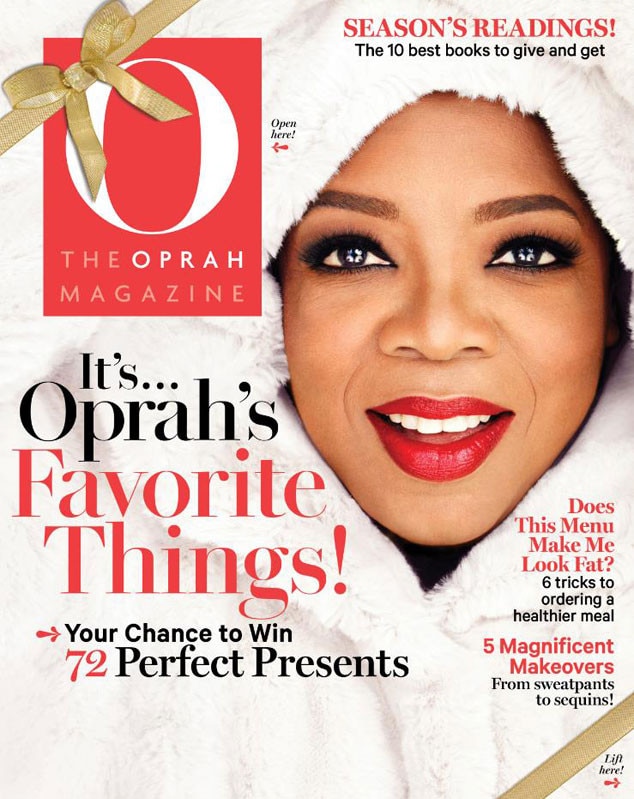 2. Tickets to go see Celine Dion in Las Vegas
All gays know that the record breaking Celine Dion Vegas extravaganza is the place to go to recharge your fairy batteries and face a new day. The power of Celine will illuminate your life and turn your daily struggles into rainbow colored fantasies. She's that good.
3. An autographed photo of Judy Garland
These are not hard to come by on eBay, prices range from 20$ to 2,000$. An autographed photo from the Queen Mother is like a stamp of approval. It's what gays bestow on their favorite people. And once one of these gems enters your life, your home automatically becomes more festive. Everything's a joy when Judy's around!
4. Plane tickets to Miami for a Gianni Versace pilgrimage
Miami is not only a fun party city, it is also the place where the grandfather of flashy clothing was assassinated. Every gay needs to visit the exact spot where Versace was gunned down at least once in his life. It's even more powerful if you have a non-gay person there to witness your heartbreak. Go for Gianni, stay for the party.
5. The complete Sex and the City box set
We know no one buys DVD's anymore, but this box set also works as a decorative piece. It really brightens up a room and it'll let anyone visiting Aunt Susan know that she's one of us. It's up to you to decide if you give it to the Samantha of the family, or if you let the Charlotte of the group have some fun for once.
What are your favorite gay-reminder gifts to give your family? Let us know in the comments!
Comments